---
It's no longer difficult to see how the next civil war unfolds. Lawless Democrats, driven to the point of madness over the defeat of Hillary Clinton, have already formed a pact of a dozen U.S. states. This pact — dubbed the National Popular Vote Interstate Compact — will divert the electoral votes of those states to the candidate that wins the popular vote (i.e. has the most overall national votes), even if those votes are achieved via widespread voting fraud, ballot harvesting and the coordinated mass voting of illegals — all favorite tactics of lawless Democrats.
Twelve U.S. states have already passed laws honoring the pact, meaning all those states are willing to reject the votes of their own citizens in favor of the organized voter fraud of California and New York, essentially, where illegals are openly allowed to vote in national elections.
What this means is that the next President of the United States could be decided by illegal alien voters in California, not the Electoral College that's defined in the United States Constitution. It also begs the obvious point: If you're going to elect the President by popular vote, then you obviously need nationwide voter ID laws to make sure that only American citizens are participating. Yet the Democrats, of course, oppose all voter ID laws, since that would strip millions of illegal votes out of the elections.
Democrats depend on illegals voting to win local and national elections, you see. That's precisely why they oppose the border wall: They need more voters to keep arriving in California to sway the "popular" vote.
The pact could set off much more than just a "constitutional crisis"
The pact is, of course, entirely unconstitutional. And should it be invoked in the 2020 election, it will undoubtedly be challenged at both the state and federal level. "It says your votes and your choices are no longer your own," Colorado state Sen. Owen Hill recently said, reported in a Breitbart.com story. "[It would] tie your representation to what the other 49 states choose."
Regardless, Leftists will declare their candidate to be the winner, while conservatives will reject the unconstitutional pact and demand the results of the Electoral College be honored, as is required by law. (In the 2016 election, Hillary Clinton won the popular vote after California rigged millions of votes by allowing illegals to participate in the election.)
It's not difficult to see how this will lead to an outcome far worse than a "constitutional crisis." This could very rapidly lead to an outbreak of civil war in subsequent months (spilling into early 2021), with each side claiming its candidate is the "rightful" leader of the nation. If the case goes to the U.S. Supreme Court, the lawless, deranged Left will insist that Kavanaugh and Gorsuch are "illegitimate" court justices and must recuse themselves from any decision. Should they refuse, then any decision rendered by the court will be rejected by the lawless Left, which will then mobilize its nationwide mob of left-wing lunatics (Antifa and other suicide cultists who are just begging to be shot by police) to unleash total chaos across the nation in an effort to sweep President Trump out of power. (They've been trying to accomplish that through other means for the last two years.)
In other words, the Left is attempting to overthrow the United States Constitution in a coordinated, nationwide effort to commit massive electoral fraud so that Dems never lose the White House again. If the Electoral College is nullified, all the states of Middle America will be utterly ignored during elections while candidates pander to the ignorant, liberal masses of California and New York. The voters of 48 states would be overruled by the votes of illegals who rig the polls in just two states… which, by the way, happen to be dominated by the least educated people in America (yes, California ranks near dead last in education levels across the USA).
Colorado's Democrat Governor Jared Polis now says he will sign the bill that nullifies the Electoral College. This is how Democrats operate on everything: If they can't win on merit, they cheat. And if they can win public debates, they censor all their opponents while claiming to be embracing "tolerance." If they can't win by cheating, lying or stealing, they call for a violent uprising and stage a series of hate crime hoaxes to try to ignite nationwide chaos. This is how the Left functions. "Rules for Radicals."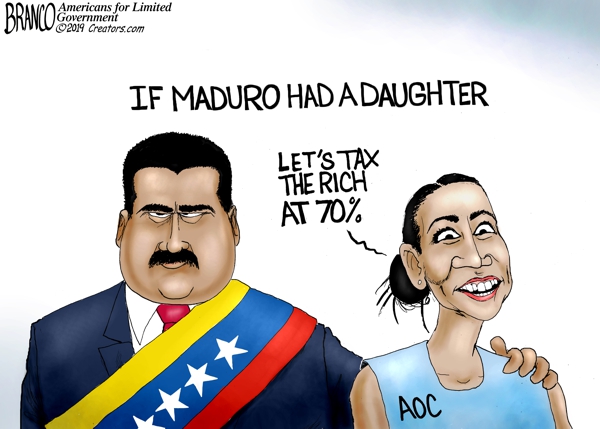 The American people must resist the Democrats' effort to nullify the U.S. Constitution and steal all future elections
It almost goes without saying, but the American people have already been authorized by the Founding Fathers to take up arms and invoke the Second Amendment to defend the United States of America against the lawless tyranny of the Left. If these lawless Democrats are so determined to cheat, rig and steal elections by any means possible, American patriots must be prepared to defend America by any means necessary. Those who are engaged in an open insurrection against America must be stopped by force (of law) if necessary.
"America is heading directly down the path to outright insurrection," writes Johnny Rowland. "But this event will not be staged by Antifa, or Black Lives Matter, and certainly not by the nitwits of Occupy Wallstreet; it will happen because Liberals and other Useful Idiots of the Globalists are pushing Conservative-Christian-Working Class-Gun Owning US citizens into a nasty conflict, because these same Libs and Idiots are too stupid to understand the real issues at stake." He continues:
We are witnessing an attempt toward utter destruction of the United States by those who want to overturn an election.  They couldn't win with a platform based on wealth re-distribution and emotional nonsense, so they are trying to bully their way into dominance.
In this past Presidential election, our country was saved from sure destruction by the Founder's foresight in instituting the Electoral College.  And I believe this same Electoral College concept is the only solution for fixing state governments as well; and just possibly may comprise political salvation for our nation's future.  We MUST place some sort of restriction or obstacle to prevent population centers, which occupy relatively small geographical areas, from complete domination or plainly overrunning the will of citizens living outside metro areas.
All Americans are going to be impacted by this coming civil war, even if you're not fighting on the front lines. This recent podcast explains how to prepare for the food supply collapse, medicine shortages, chaos and lawlessness that will surely take hold once a nationwide conflict begins:
Leftists will gladly destroy the U.S. Constitution if it helps them establish their desired authoritarian regime
Violating the U.S. Constitution has never stopped the lawless Left from pursuing other destructive agendas to oppress liberty and radically alter the landscape of America in their favor. All gun control laws, for example, are unconstitutional by definition, yet left-wing states like Connecticut, California, Washington and Oregon continue to pass ever-more-restrictive gun control laws that deny citizens the right to self-defense.
Would these same states also deny citizens their right to representation in presidential elections? You bet they would. What we've all learned over the last two years is that there is nothing Democrats won't do to assert authoritarian power over their political enemies. They will lie, cheat, steal, run false flag hoaxes, fabricate fake rape allegations, censor all conservative speech and pursue almost anything imaginable, regardless of its lack of ethics, morals or the rule of law.
Democrats are lawless frauds. They are dishonest cheaters and liars. They're even murderers of human babies that have already been born. Do you really think these people who happily murder their own living babies wouldn't mass murder conservatives, Christians, Trump supporters and conservative Jews if they thought they could get away with it?
Truly, Leftists have become the deranged, lawless bullies of modern society, and that's why they must be defeated at every level and prevented from ever rising to power again. It is time to exterminate liberal ideology and defeat liberal lawmakers. Permanently.